A 120 m progressive design exploring form and the next generation of sustainable yachting.
HOP, with its modern design, its sleek lines, balanced dimensions, 120 meters of length and reduced beam, has been designed to raise awareness and speed up the trend towards the reduction in the environmental impact of this sector and encourage the yachting industry to be eco-friendly with the implementation of alternative energies, waste, plastic pollution and water management, environmentally friendly mooring, an eco-friendly operational planning and further technological innovations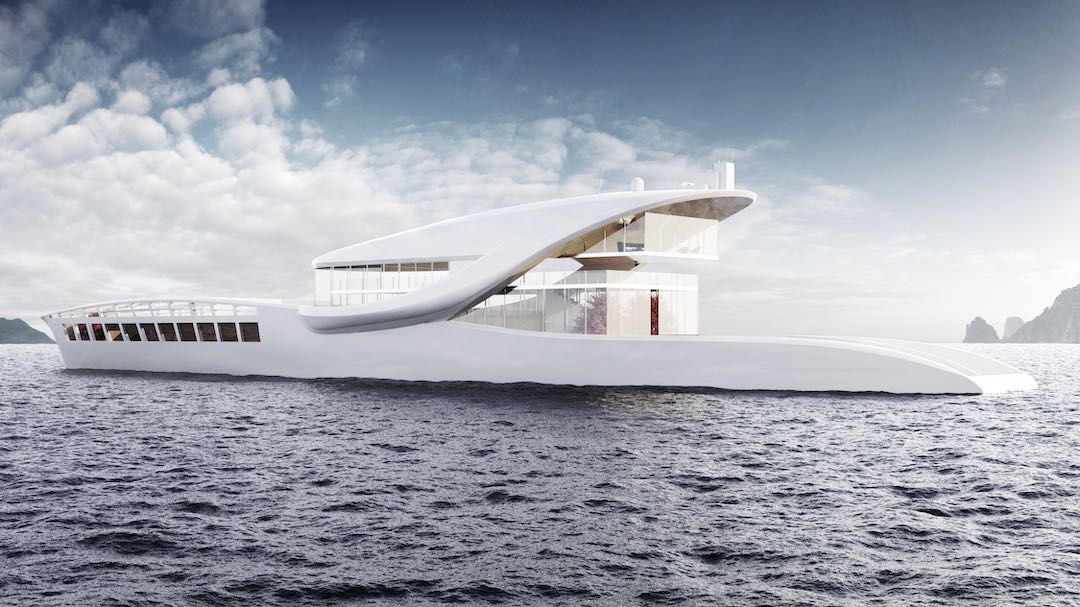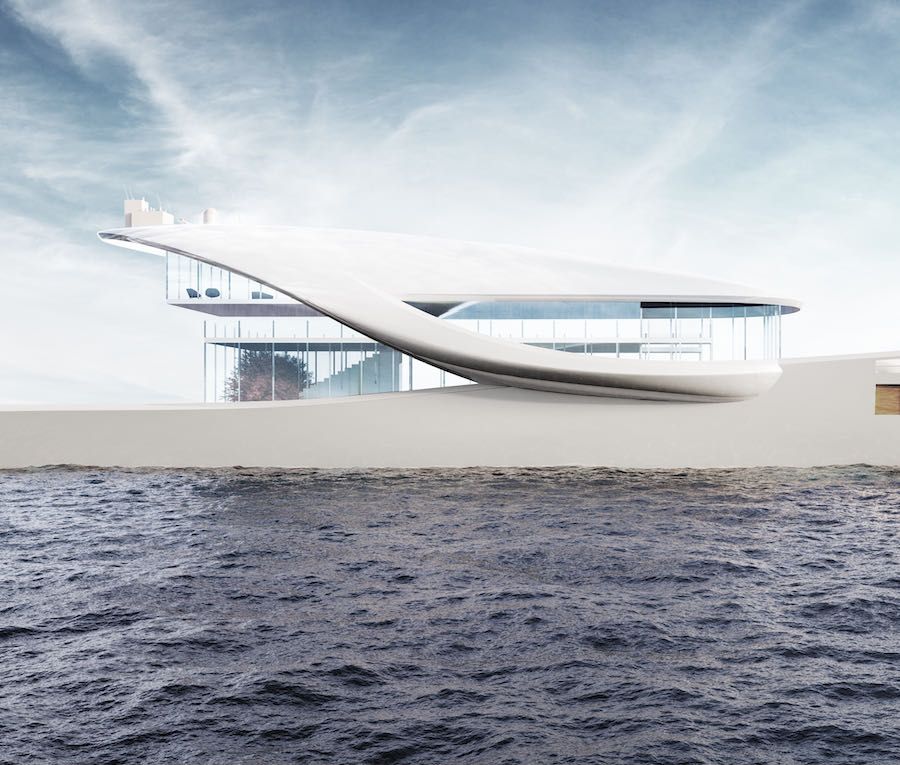 RESPECT FOR THE ENVIRONMENT
Design Overview
With this balance in design requirement between luxury and respect for the environment, as one walks into HOP they find a multi-functional aft deck which can be used for events, embark in expeditions or relaxing. The main deck shares a large open space which connects with the glass structure permitting a sensation of openness. The hidden terrace of the mid-deck, naturally shaded by the deck above, keeps the guests away from the sun in a comfortable and cozy atmosphere and without the need of further outfitting. The owner's penthouse, a floating observatory, was designed with the aim to excite and connect one with the environment and location. Guests cabins forward of the yacht can enjoy the feeling of sleeping outdoors yet being on a two-level loft with natural sunlight or night sky views.
Time was taken for the geometry and organic form of HOP to fuse together to obtain an intelligent use of all the areas without the need of many additional integrations or extra structure which sometimes saturates a design sacrificing its native elegance.