ENGINEERED WITH A COMPLETE FOCUS ON YOUR EXPERIENCE
The Class 55 combines two decades of build and design experience into a unique production series. A design hybrid that brings together the most important elements of comfort and luxury, with the most demanding engineering and operational requirements, offering future owners the opportunity to focus on the experience. The Class 55 realizes the union of graceful design with manufacturing consciousness without compromise.

DESIGN
Interior Architecture
When we were first approached to take on the interior design of Class 55, our studio saw it as an opportunity to weave the notion of storytelling into the design approach. Design is often abstract, unreachable even, until it is related to something tangible and accesible in our human experience. Through a series of dialogues, investigations and inter-exchange of ideas, we dove deep into the fluid landscape that surrounded the Class 55 and it's guest onboard – the majestic ocean.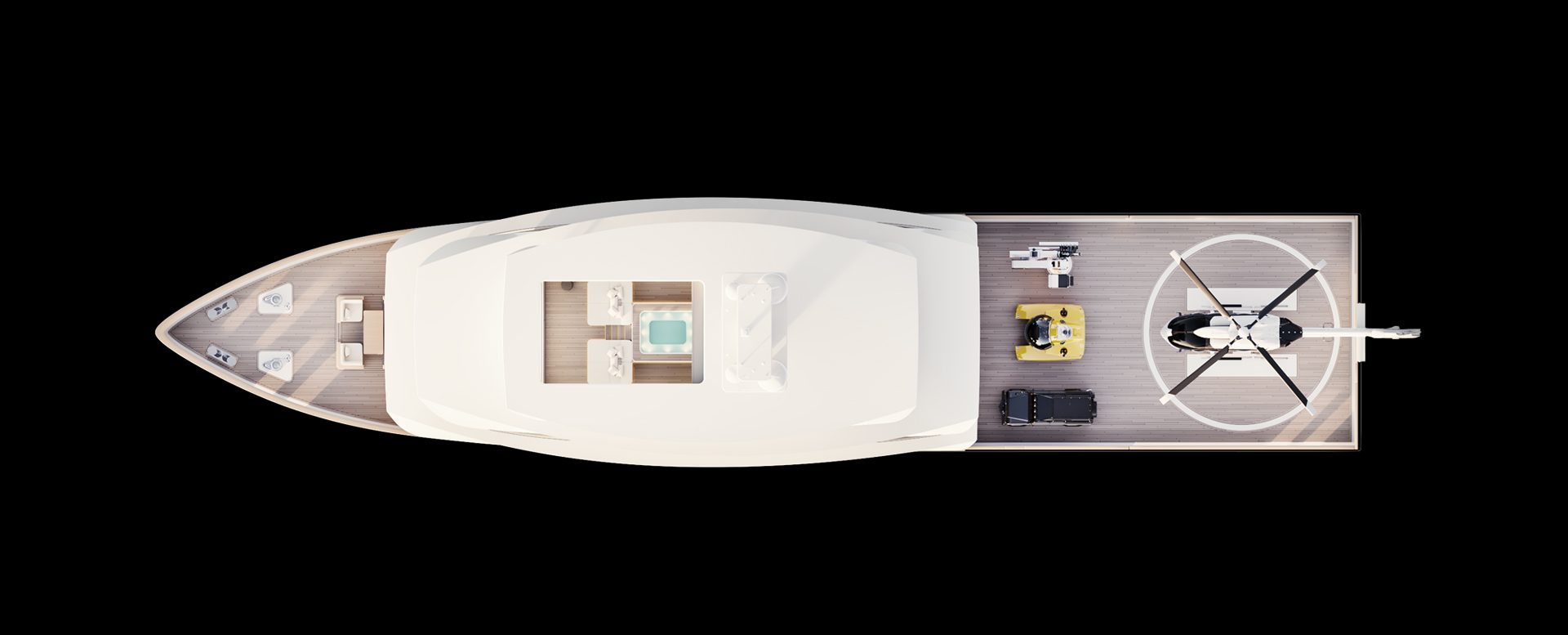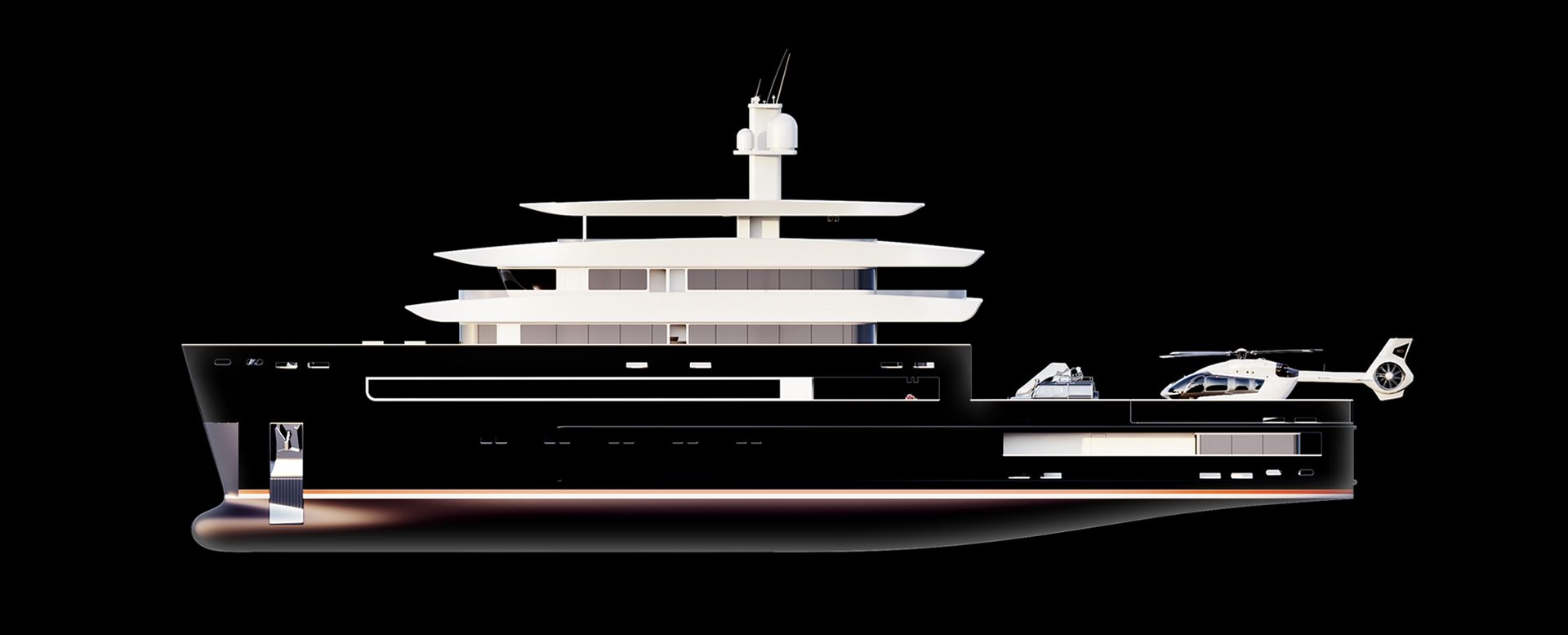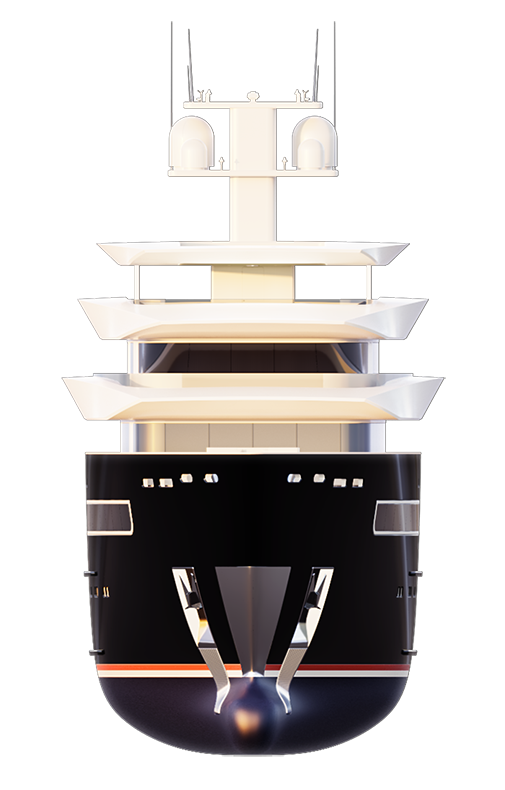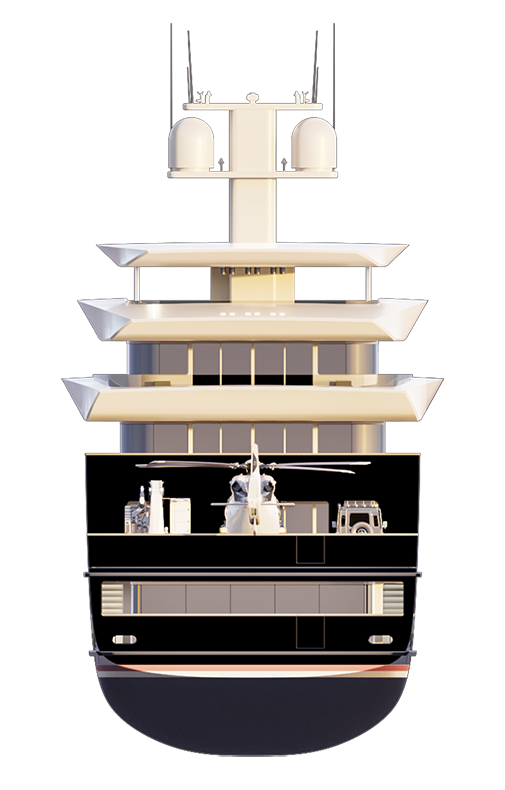 THE SPECS
CLASS 55
IN NUMBERS
DRAUGHT RANGE
3.0 – 3.5 m
LOADING DECK / HELIDECK
185 m2
PROPULSION
DIESEL – Hydro Hybrid or
DIESEL – Electric Hybrid
CLASIFICATION SOCIETY
DNV GL
RED ENSIGN GROUP YACHT CODE
Up to 12 passengers
CERTIFIED HELIDECK
D Value 13
MULTI-PURPOSE CRANE
5 Tons