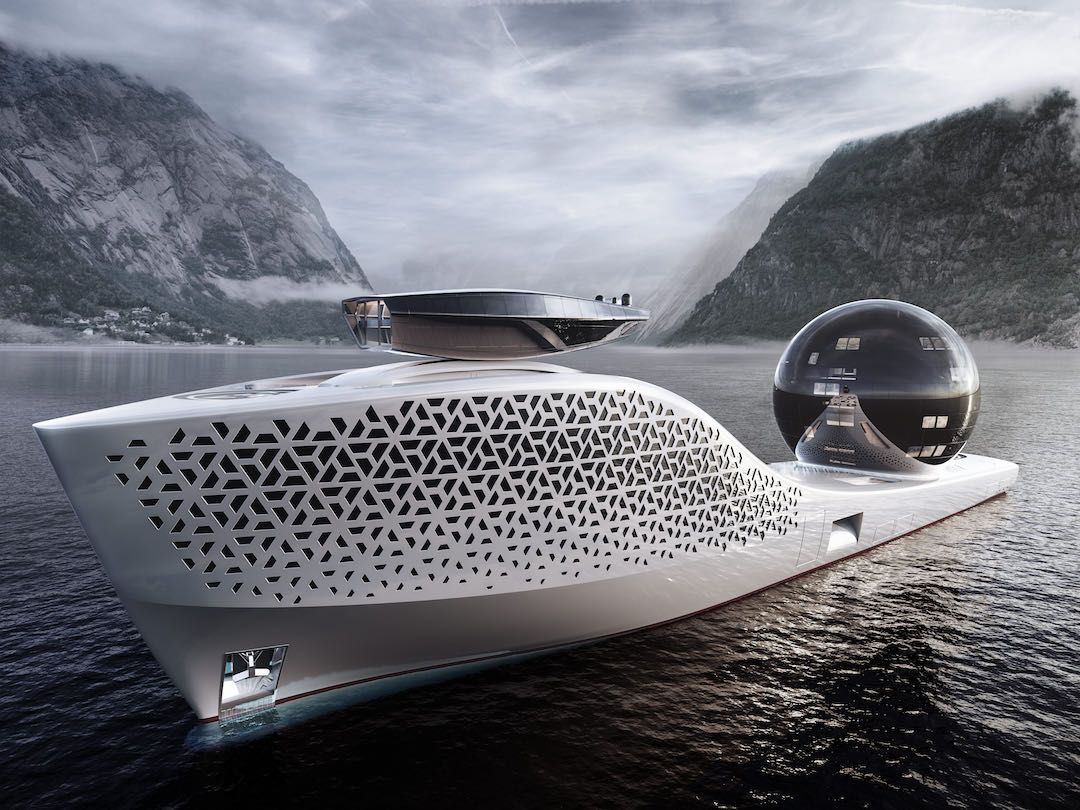 The confluence of science and superyachts may sound a bit far-fetched but, the world's largest superyacht—the 600-foot-long REV Ocean is a research and expedition vessel that was designed by the legendary superyacht designer Espen Øino with an interior by H2 Yacht Design. REV Ocean is also the centerpiece of a scientific mission that was founded Norwegian billionaire Kjell Inge Røkke and scheduled to be delivered later this year.
But REV Ocean looks small compared to the 980-foot-long concept superyacht Earth 300 intends to build. And since it's designed to be powered with a 100% carbon-free propulsion system, it could possibly be the "greenest" superyacht ever built—if it gets built.
According to advance reports, the lofty goals of Earth 300 are to "build the Olympic Torch of global science and to expand our knowledge and understanding of the universe both above and below the ocean's surface.
"The result is a collaborative, next-generation platform for state-of-the-art science at sea. Our radical design – iconic, intelligent, aesthetically-pleasing – is intentional. It's a 300-metre fabrication of the future. The 13-story Science Sphere and cantilevered Observation Deck are the most obvious and eye-catching examples."
View on Forbes