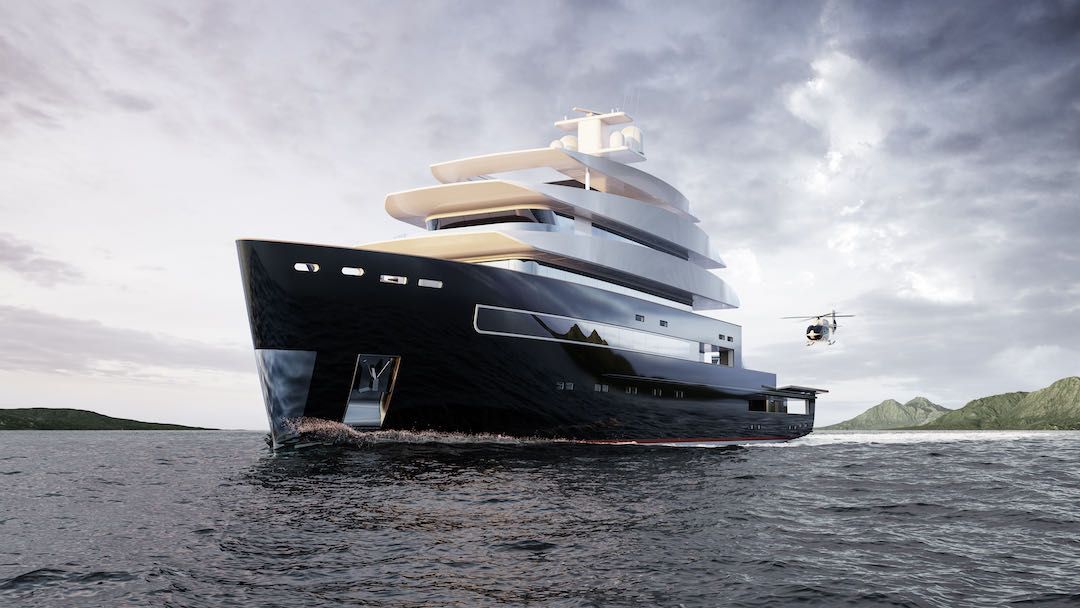 Iddes Yachts has revealed a 55 metre go-anywhere expedition yacht series concept named the Class 55.
The new production series combines luxury and comfort with the "most demanding engineering and operational requirements", the studio said.
Described as "the ultimate adventure platform", the 55 metre explorer features a large D13 certified heli-deck capable of carrying tenders and amphibious vehicles for access to remote areas.
Elsewhere, the yacht features a 185 square metre loading deck, beam of 10.5 metres and five-ton multipurpose crane.
Various propulsion options are available, including a diesel-hydro hybrid system or a diesel-electric hybrid system for a cruising speed of 12-15 knots and range of 5,000 nautical miles. Ample storage allows for 40 days' autonomy at sea.
There is also the option to include a media and communications centre aft of the vessel. Accommodation is for a total of 12 guests.
View on Boat International